Flower Me Tampa provided the table settings, centerpieces, and a flower wall for our outdoor wedding. As you can see from the pictures, the decorations provided by "Flower Me Tampa" were outstanding!! Erica went above and beyond. Erica visited the venue prior to the event, arrived extra early to the venue the day of the wedding, and provided us with a beautifully decorated venue. I was speechless when I saw the tables!! We highly recommend this venue for any event that you want to ensure that the decorations are perfect and more!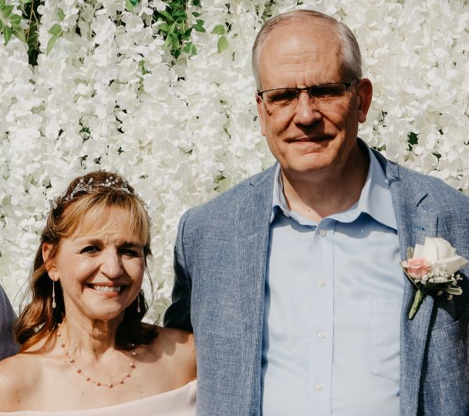 There was a LIVE turtle!!! Impressive
Working with Erica during the planning process was a breeze. She immediately put our minds at ease, offering suggestions and ideas that we never imagined were possible. When the day of our event arrived, Flower Me Tampa had created custom decor, specific to our event's theme. I've never seen anything like it!! I highly recommend Flower Me Tampa for your next event!!
Beautiful, simply beautiful.
We recently hosted a Grand Opening/Open House in Brandon and had Flower Me Tampa provide our tables and linens. Erica came out to the event site the day before the event and helped us determine the best setup for the bar and tables. On the day of the event, she provided beautiful table centerpieces and decorated lanterns for the entrance. We were very happy with the set up will definitely be contacting Flower Me Tampa for future events.
I worked closely with Erica and Ecined for a styled bridal menu shoot at ZooTampa to showcase all of the Zoo's wedding catering options. The décor and arrangements that the ladies brought were absolutely stunning! They brought several different looks for the shoot. I was so impressed with the creative thought they put into every different arrangement (the greenery wall was such a nice touch, too!). Thank you, Erica and Ecined for helping to make the styled menu shoot a success! You ladies are the best. I would highly recommend Flower Me Tampa Bay for your floral arrangement and décor needs.
Every detail was captivating, elegant, and perfectly planned!
Flower me Tampa perfectly coordinated our wedding decor that was timeless, chic, and refined. We were blown away with the level of detail and sophistication from the custom gift card picture box to the 9 ft. custom letters overlooking the pool covered with beautiful floating Lotus flowers. There was no detail overlooked from the matching centerpieces, fine China, high-end linens, and carefully chosen flowers to complement the wedding color palette. There were strands of crystals in the floral accents and, of course, chandeliers. It was breathtaking! To this day, we still have a difficult time finding the words to describe our PERFECT day! We highly recommend Erica for any event. She will exceed your highest expectation every time!
Every detail was breathtaking. It was everything we did not know we wanted!
I have so much to say I don't even know where to start! It will be impossible to cover everything in this review. Hiring Flower Me Tampa (FMT) was the BEST decision we made when planning our wedding. FMT covered every inch of our venue space with unbelievable beauty. It was truly incredible! So many friends and family asked who we hired to decorate and coordinate the wedding that we lost count. Erica & Ecined along with their team hit every detail large and small, from transforming the venue and coordinating with each vendor all the way down to setting up a fan hidden in the landscape behind my wife and I at our table during the reception (outdoor reception and ceremony on Anna Maria Island). We worked directly with Erica in the time leading up to our wedding and she helped us navigate so many obstacles. Erica actually saved our wedding date by catching a beach ceremony permit issue within the first few days of us speaking with FMT! And we hadn't even officially signed a contract with FMT yet! Any questions we had Erica was fast to reply and even faster to come up with an answer or solution. FMT didn't just decorate and coordinate they also brought kindness and helpfulness beyond their scope of work! The day of the wedding Ecined helped to bustle my wife's dress before walking into the reception and saved the day! Erica & Ecined had so many wonderful surprises setup for us throughout the entire evening it was beyond incredible. The day of team that FMT brought to set up and take down were extremely polite, friendly, and respectful during the ceremony and reception. They wore matching outfits and handled everything so smoothly when disassembling the arch and ceremony area that we hardly even noticed they were there. Flower Me Tampa is the only way to go for your special day! If I could give more than 5 stars I would! Thank you Flower Me Tampa!
Flower Me Tampa has made us two unique and stunning arrangements. One was for our grand opening celebration, and one to decorate our booth in Tampa's Pride Festival. Not only were they beautiful and resilient installations at both events, but Erica brought them, set them up, and came back to pick them up at the end of the event. We didn't have to do anything! We would definitely recommend Flower Me Tampa to anyone having an event.
Impressive even to a 3-year-old!
Flower Me Tampa was an amazing company to work with! I decided last minute I wanted something like this for my daughter Harper's Third Birthday, not only were they able to throw together but customize to the colors I imagined for the party. My daughter was so excited to see the big 3! Can't wait to use them again for our next party!
Flower Me Tampa is amazing! Their friendly staff and creative ideas made my 75th surprise birthday party unforgettable! From décor to the cake to the food and the music. Everything was done with style and class. They did not miss a single detail! I would recommend FMT for any event!
Flower Me Tampa made the letter "A" and the number "8" for my daughter's birthday! Both were absolutely beautiful. Everyone commented on how stunning they were and how realistic they look. They were the perfect decor to add to the party. I highly recommend Flower Me Tampa for any occasion!
Beautiful, Custom Flower Creations
Flower Me Tampa created a beautiful flower wreath of our logo. Erica is a pleasure to work with and always brings creative energy! Looking forward to working with Flower Me Tampa again in the future!
I cannot emphasize enough how amazing Erica and the Flower Me Tampa team were for my graduation party!! I knew I was having a party, but I did not know how amazing and breathtaking it was going to be! I was blown away before I even walked in the door by the 4 ft "2021" floral numbers in my front yard! Then I walked into sheer elegance. The vertical garden wall with accent roses was the PERFECT backdrop for my photos with my friends and family, every table was adorned with a beautifully hand-crafted glass centerpiece with my silhouette and the tented dance floor sprinkled with lights and stars falling from the sky. It truly was a night I will always remember. Thank you Flower Me Tampa. You are truly EXTRAORDINARY!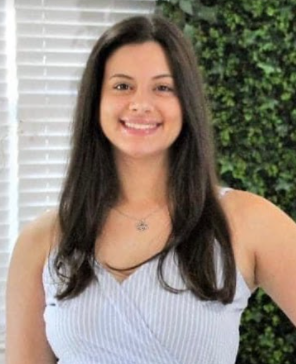 I could not be more pleased with the quality and value of the work that Flower Me Tampa had for my events. The decor was absolutely STUNNING and I was blown away by the personal touches. Flower Me Tampa listened to everything that I wanted and exceeded my expectations, tenfold. The team was extremely professional and responsive whenever I needed anything at all. There is no other event planner that can achieve this level of quality. I will be using Flower Me Tampa for any event I have. HIGHLY RECOMMEND.
FLOWER ME TAMPA far exceeded our expectations! The level of detail and professionalism was on point. They did not miss a single detail. From the hand-made custom welcome sign to the hand sanitizer and fans at each place setting. We thought we were coming to Florida to have a small family wedding on the beach and dinner at the beach house. To our amazement, we walked out to the deck into the reception of our dreams! The Floral letters and Flower Wall were beautiful and provided an elegant backdrop. It was the perfect addition to our perfect day!